DTZ's market rankings are based on key economic and market decision making factors and address occupier and investors' three most frequently asked questions across 20 markets in Europe. DTZ's fifth annual outlook report provides key insights for both occupiers and investors for the years ahead.
Brussels is the top destination for European occupiers over the next three years, according to DTZ's annual Outlook report. Second tier cities, such as Dublin, Warsaw and Frankfurt, dominate the remaining occupier market rankings. London's office market remains top in Europe for investors during the same period. However, Southern European markets, Milan offices and Milan retail, will be replaced by German and Benelux markets, Munich and Amsterdam, by 2017. On a global level, the London office market remains top for investment alongside the New York office market for the next three years.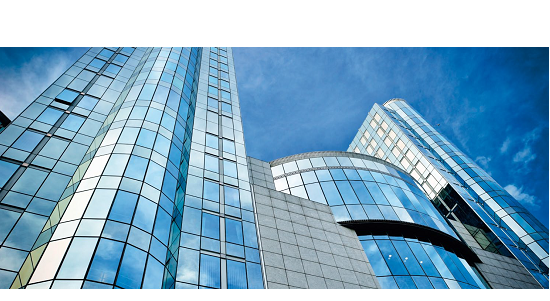 ©Symbiot
Brussels top for European occupiers
Brussels is the top ranked occupier market in Europe for both 2014 and 2017. This reflects the fact that the city attracts a wide range of businesses wanting to be in close proximity to EU decision makers. However, at a global level, Brussels is only placed 15th in the 2014 rankings. Belgium's capital city is expected to rank 16th in 2017, a reflection of the rise in competition from other global cities.
Instead, Warsaw, Amsterdam and Frankfurt feature highly in both 2014 and 2017 top five occupier rankings as large economic and business centers with a relatively broad mix of industries and employers. Warsaw occupiers have especially benefitted from significant and affordable supply over the last three years.
London remains on top for investors
London is ranked the top destination in Europe for investment over the next three years. UK's capital city also ranks second globally in 2014, moving to the top spot in 2017. Globally, most European investment markets lie mid-table in the 2014 outlook rankings, between the US and Asia Pacific, with only London making the global top five. However in 2017, three European markets are forecast to make the global top five.
Across Europe, the Southern European markets, Madrid offices and Milan retail, perform well in the 2014 European ranks, reaching second and fourth place. In 2017, the top five is dominated by the German and Benelux markets, Brussels and Amsterdam offices and Munich retail.
Given the mixed economic outlook for Europe, DTZ expects the commercial real estate market recoveries to vary in speed and strength in the short term. As more markets recover, DTZ's analysis shows that local markets are driven more by the fundamental drivers of risk and return.
The full article is in Europe Real Estate 2015 reference book. Purchase the book in the
webshop.
About DTZ
DTZ is a global leader in property services, providing occupiers and investors around the world with industry leading, end-to-end property solutions. They comprise leasing agency and brokerage, integrated property and facilities management, capital markets, investment and asset management, valuation, building consultancy and project management. In addition, its award-winning research and consulting services provide clients with global and local market knowledge, forecasting and trend analysis to make the best long-term decisions for their continuous success. DTZ has 24,200 employees operating across 209 offices in 52 countries.