With the rise of the digital trends, airports also have to consider how to manage the needs of the digitally savvy passenger. Whether WiFi is used to guide through the busy terminals or to identify the latest deals in the duty free area, it is a service expected nowadays by travelers everywhere. What is even more appreciated than a fast and stable service is a
free
, fast and stable service.
Free WiFi?
The 2012 edition of the ACI's digital report highlighted the fact that 99% of European airports offered WiFi and only 50% offered some sort of free WiFi. This has changed over the past two years, showing that currently 80% of European airports provide a free airport connection. In order to improve their passengers' comfort, an increased number of airports are investing into WiFi infrastructure. A great example illustrating this step is Finavia's Helsinki Airport, where between January 2009 and January 2013, the user volume of the airport's free WiFi rose by 3,000%.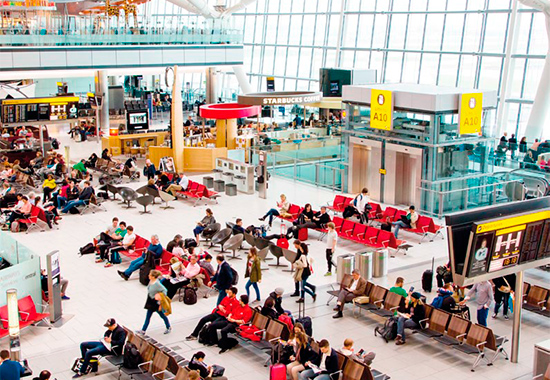 ©milosz_m, 2015 used under license from shutterstock.com

'Likes' and check-ins
The airports' presence on popular social media channels such as Facebook and Twitter is approaching the five year mark. The 'young' subscribers use social networks for corporate and crisis communications, customer service, relationship building, and promotions. ACI's recent analysis added extra activities such as crowdsourcing, media relations and political campaigning. Users prefer Facebook over other social network"s with the Facebook check-in becoming the number one reason for accessing during a visit at the airport. The ACI Europe Digital Report 2014-2015 identified 289 European airports currently present on Facebook, with three million followers collectively. The top five leading airports in terms of Facebook fans are Frankfurt (237,349), London Heathrow (192,749), SEA Milan (141,638), TAV Istanbul-Ataturk (110,702) and ANA Porto Airport (109,680).
Hashtags, videos and pinboards
While Facebook is preferred through its visual appeal, Twitter is the social network used by most airports–292 European airports share stories and news with their followers. The dominating airports in terms of Twitter followers are the larger airports in the UK and Ireland, where the channel's popularity began. Twitter is a great tool especially in terms of customer service; communication in the Q&A format is more popular than on Facebook.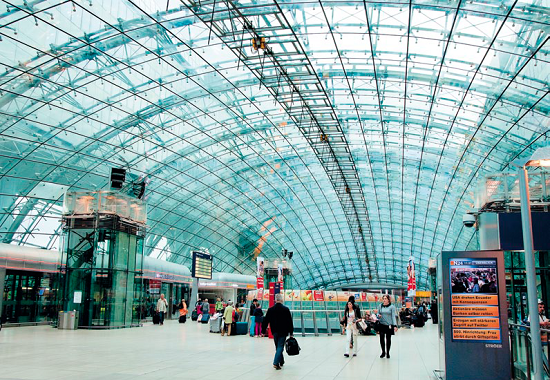 ©hanmon, 2015 used under license from shutter stock.com

Improving passenger spending
The connected passenger, subscribed to the main social media channels, can easily become a shopper while at the airport. According to a recent survey by SITA, 80% of European passengers travel with a smartphone and 41% with a tablet.
The 'Surprising your Facebook friends' service by Schiphol Airport was an engaging social media campaign which allowed airport retailers to raise revenue. Users were given the opportunity to select a present online and send it to a friend accompanying them on their trip via Facebook. The friend then received a personal Facebook message which included a code. This allowed him/her to pick up the surprise present in the duty free area or at a restaurant while waiting for departure.
The digital revolution has created multiple opportunities for airports and business streams located at the airport. Airports providing wireless internet have the opportunity to better understand and appeal to their passengers by allowing them to stay connected at all times. Furthermore, through the help of social media channels, airports can increase their visibility and boost revenue.
The full article is in Europe Real Estate 2015 reference book. Purchase the book in the
webshop
*This article is based on ACI Europe Digital Report 2014-2015
Written by Europe Real Estate