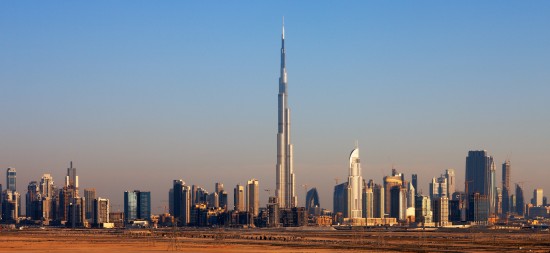 Dubai©Sophie_James_shutterstock
The cities that sit at the top of this first issue of the City Momentum Index (CMI) reveal a telling mix of legacy cities, transitional cities that are fast-tracking to maturity, and a number of high-growth emerging cities:
1. The Rise of Elite Cities

Most strikingly, the CMI Top 20 includes many of the most internationalized elite cities that are well established on the world stage, namely:
The heavyweight super cities of London, New York and Tokyo
The major global gateways and trading hubs like Hong Kong, Singapore and Dubai
Cities with soft global power and influence, such as San Francisco and Los Angeles.
The strong showing of these leading global cities underlines their rising power and influence; they are wielding ever greater economic might and are the clear beneficiaries of globalization. Such cities are magnets for top talent from the world's highly mobile creative classes; they have the largest concentrations of high net worth individuals and, as a group, attract significant levels of foreign direct investment. They are also dominant in terms of high-value business and financial services. Their weight and influence is even more apparent within the real estate sector–these eight cities alone account for one-quarter of the world's direct commercial real estate investment activity (2012-2013), as well as significant foreign investment in residential property.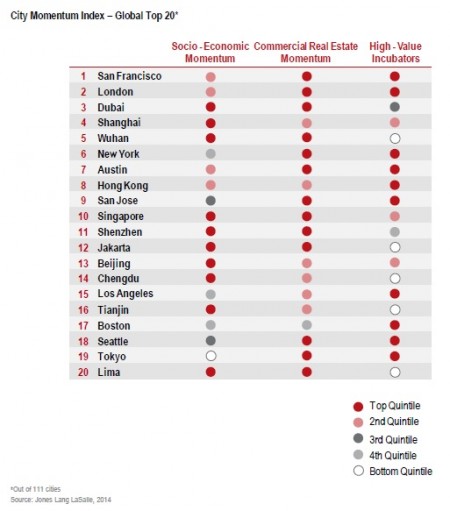 2. Technology and Urbanization

Technology-rich cities are also well represented in the CMI Top 20, particularly those in the US that took early advantage of technology trends, namely San Francisco, San Jose, Austin, Boston and Seattle.
3. Smaller Cities achieving a Global Position

While globalization and technology are helping the world's elite cities to acquire greater power and influence, it is also enabling some smaller cities to gain rapid momentum and achieve a global position by developing environments conducive to innovative and creative activity. Austin, Texas (7th), the smallest city in the CMI Top 20, is one of the most successful small- to mid-sized cities among the advanced nations.
4. China's Rapid Urbanization

Recent evidence indicates that momentum in the Chinese economy is slowing, but the CMI Top 20 still features six of the country's major mainland cities, all of which are supported by continued rapid urbanization and a massive city-building program. Shanghai and Beijing maintain their dominance, but significant momentum is also evident in the next tier of cities, namely Wuhan, Shenzhen, Chengdu and Tianjin.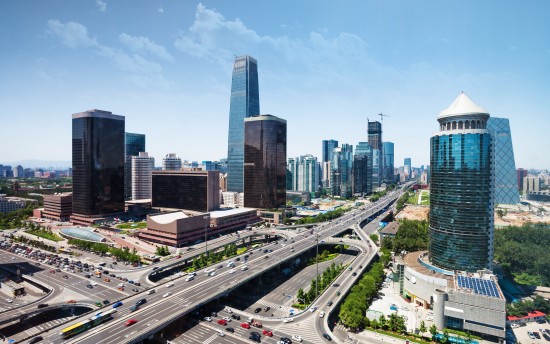 Beijing©zhu_difeng_shutterstock
5. Beyond the BRICS-The Growth Hotspots

Significantly, other than the Chinese cities, there are no BRICS cities in the CMI Top 20. Some of the world's strongest momentum over the short term is found beyond the BRICS, as the enlargement of the urban consumer classes spreads across other sizeable growth markets. The CMI highlights Jakarta and Lima in the Top 20.
6. The Resurgent Cities gearing up for 2020

Two major cities that have, in recent years, struggled to build economic and real estate momentum, Tokyo and Dubai, make an appearance in the CMI Top 20 that would have been surprising only 12 months ago. Both cities are showing signs of renewed vigor and are gearing up for major events in 2020.
Where are Europe's Cities?

CMI Matrix identifies four European metropolitan areas that have recently underperformed, but which possess the attributes conducive to longer-term success:
- Paris has been negatively affected by the Eurozone weakness, which has resulted in a relatively poor showing on the CMI. Nonetheless, the city has world-class intellectual, research and technological strengths; and the ambitious 'Grand Paris' project is likely to be transformational.
- Berlin has, for a number of years, lagged other more successful German cities, such as Munich. While GDP growth forecasts show a city struggling to gain momentum, there are on-the-ground signs of increasing momentum as the city reaps the economic benefits from its ability to attract new talent and high-tech entrepreneurs. The German capital's 'Silicon Allee' is one of Europe's fastest-growing urban-tech hubs.
- Amsterdam has high concentrations of tech start-ups; it is extremely well connected and has a strong focus on environmental sustainability through state-of-the-art technologies. The city is the economic hub of the 'Randstad' conurbation of seven million people – and greater co-operation between its main constituent cities (comprising Amsterdam, Rotterdam, The Hague and Utrecht) could give the region the scalability to enhance its global reach.
- Copenhagen, touted in many indices as one of the world's greenest cities, has become increasingly integrated with neighboring Malmo in Sweden to form the pan-national Oresund region. World-class clusters of biotechnology ('Medicon Valley') and clean technology firms are providing a solid base for the city's future growth.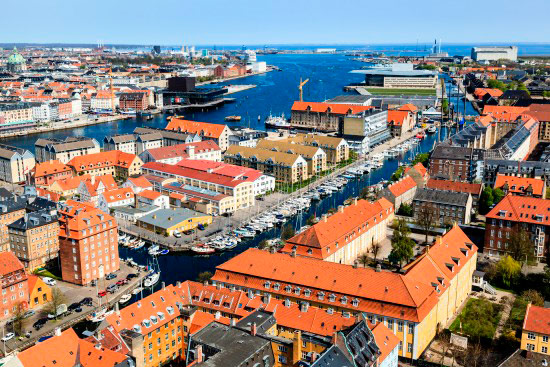 Copenhagen©anshar_shutterstock
About Jones Lang LaSalle

Jones Lang LaSalle (NYSE:JLL) is a professional services and investment management firm offering specialized real estate services to clients seeking increased value by owning, occupying and investing in real estate. With annual revenue of $3.9 billion, Jones Lang LaSalle operates in 70 countries from more than 1,000 locations worldwide. On behalf of its clients, the firm provides management and real estate outsourcing services to a property portfolio of 2.6 billion square feet and completed $63 billion in sales, acquisitions and finance transactions in 2012. Its investment management business, LaSalle Investment Management, has $46.3 billion of real estate assets under management.