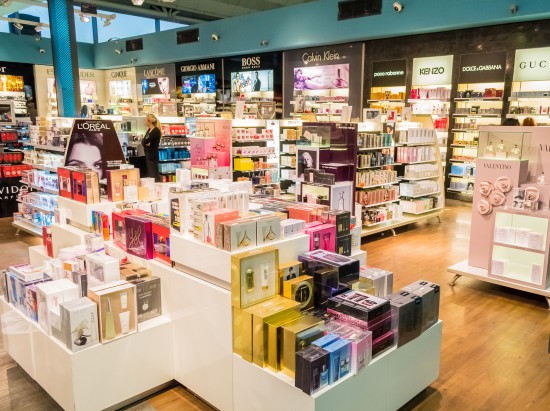 ©shutterstock_Radu Bercan
1. The future desires authenticity
The airport of the 21st century offers an environment with a distinct ambiance underlining the importance of authenticity and a culture-driven experience. While all airports offer a selection of global brands, the local flavour is the one that individualises a hub from another. In 2014, more airports will include a selection of local brands, products and other creative experiences, giving the traveller an exclusive 'sense of place'.
A great example of European airport which offers the local experience as part of its retail strategy is Zurich Airport, which highlighted Swiss made products branded as 'Swissness' and 'Zurichness'. Other great examples are 'Holland Boulevard' in Amsterdam Schiphol, the 'Portfolio' store in Lisbon Airport and on an international level, the 'Edo Market' in Tokyo Haneda.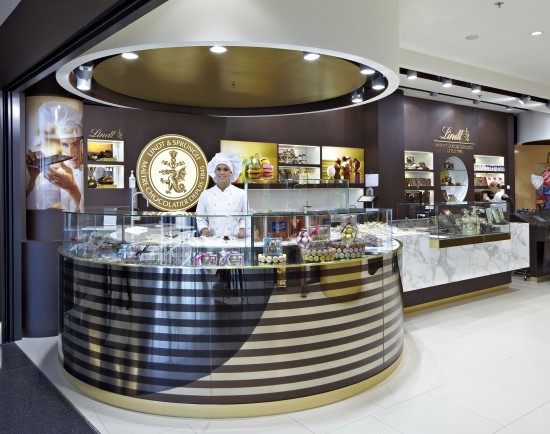 ©Flughafen Zürich AG
2. The future is interactive
Airports are not only leaders in terms of adapting to the latest technology but also hubs, where innovation and interaction are highly praised. A great example which added innovation and interaction to the airport's traditional services is the ANT driven robot developed by the Geneve Airport. Guiding passengers around the airport while at the same time carrying their luggage, the welcoming robot was well received by the technology-savvy customers of today.
Airport retail has seen major developments over the last fifty years and aiming for innovation and interaction has become increasingly more important. What do retailers offer to the international mix of travellers passing through the airport? An example is the use of touch-screen technology which can provide the personalised experience while at the same time offering information about the goods commercialised. As such, entering the 'Fragrance Boutique', the customers can browse the offer on a tablet, choosing the desired scent according to recommendations, new additions, best sellers, exclusives, special offers or even according to their star sign.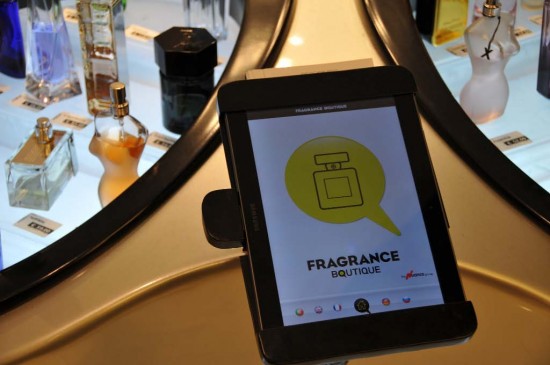 ©Lisbon Airport_blog.intotheminds.com
3. The future is mobile
The much-discussed mobile trend is here to stay since 91% mobile users are carrying their device within arm's reach at all times. When it comes to motivating sales in the airport, 5.8% shopping trips are currently influenced by mobile access, a figure forecast to increase to 18% by 2016.
When shopping in the airport, travellers use their smartphones for a number of different reasons, most often to:
Compare prices (43%),
Find promotions (43%) and
Locate the store they are interested in (34%).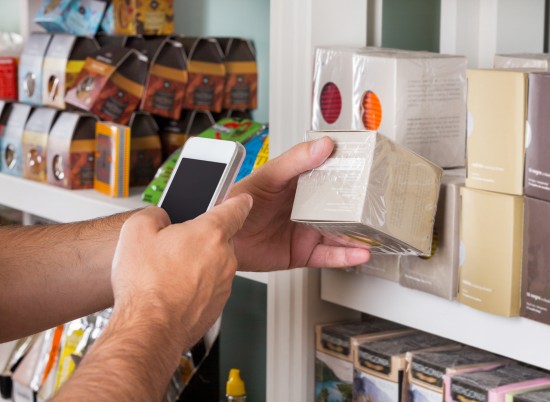 ©shutterstock_Tyler Olson
Going mobile, retailers can boost their sales by:
An extra channel allowing fast purchase
A personalised, immersive experience
Maps and other apps to help airport guests find their stores
The possibility to pay without cash (banking apps)
Apps which reward loyalty
The 23rd edition of the ACI Europe Airport Trading Conference and Exhibition has taught us that trends such as authenticity, innovation/interactivity and the mobile trend are essential for airport retailers who want to be successful and appeal to the modern traveller.