Munich

The city continues to benefit from Germany's position as the economic powerhouse of Europe and from a young, expanding population. The city remains popular with core investors who are attracted by low unemployment and a lack of high-quality office buildings. Munich also has a busy retail market and a strong service-based economy. Munich is rated first for existing investment prospects and second for development prospects, but the outlook for new investments has fallen to seventh. The report believes this is likely to be down to many investors seeing the city's office market as too expensive.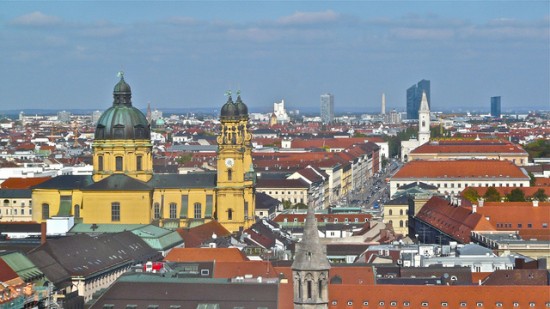 View of Munich - Photo by sanfamedia.com
Dublin 

Dublin is the biggest winner in this year's report, rising 18 places to second for existing investments and 14 places to first for new investments. Investors believe that 2014 will mark Dublin's comeback, driven by improving economic conditions, with unemployment at its lowest level since 2009, and forecasted GDP growth of 2% this year. However, opportunities for investment will be limited due to the size of the market. Office prices have increased significantly over the past 12-18 months in prime locations such as the docklands, and local investors are predicting a further rise of 10% in 2014. Survey respondents highlighted there was significantly more equity available and that bank debt was becoming available again for the right assets and investors. The residential market is also recovering, with prices for well-located properties rising over 20% last year. However, retail is still under pressure, with rents continuing to fall, albeit at a slower pace.
Hamburg 

Hamburg's diversified economic base helps sustain a steady level of office demand and there is considerable competition for core offices among investors, with yields now around 4.7%. Residential also has long-term momentum due to the city's relatively high population growth, boosted by inward migration, and rents have risen an average of 5.7% annually since 2007, but have now started to plateau. The growing population, combined with an above-average level of disposable income and 10.6 million hotel reservations each year made by both tourist and business travelers, provides Hamburg with strong retail fundamentals. Limited new retail development has meant that supply of prime space is now tight. HafenCity, Hamburg's gigantic redevelopment of its former port, is midway through creating an entirely new quarter that will double the population of the city center. Due to be finished in 2025, it will also make Hamburg one of the most sustainable cities in Europe.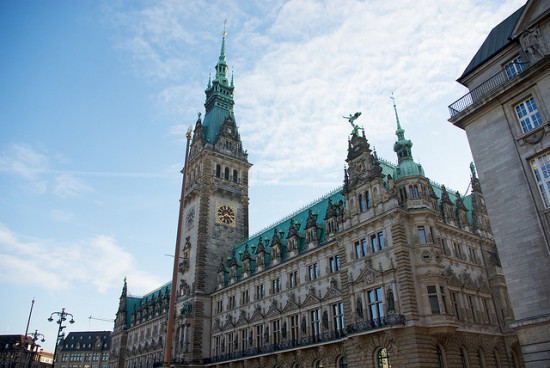 Hamburger Rathaus - Photo by wiseguy71
Berlin 

Berlin's young population and its growing influence as a European media and technology hub, continue to make it an investment hotspot. Prospects for the residential sector are strong and rents in the city have been rising steadily, especially in recently modernized buildings. House prices in certain areas of the city have also doubled over the past year. Berlin's office market is enjoying a mini-boom and is on most core investors' target lists. The city's economy and tenant base has become more diverse and the demand for office space is set to grow as companies seek to expand. The retail sector is also experiencing good demand, with rents growing sharply in prime locations.
London 

London's reputation as a safe haven for international capital means that it remains a firm favorite with investors seeking core and core-plus assets. Large amounts of sovereign capital from Asia and the Middle East are continuing to flow into the city and very few deals or assets are now seen as un-fundable. However, this popularity has led to price inflation and there is concern that there is now a bubble developing. Many respondents believed that London was fairly fully priced and as a result investors would look to other UK regions in search of returns or buy secondary assets which they can turn into core investments. Central London's buoyant prime residential market is also attracting significant interest. The sector has not traditionally attracted institutional capital, but this is changing and both UK and international investors are tentatively starting to develop and refurbish property, both for sale and rent.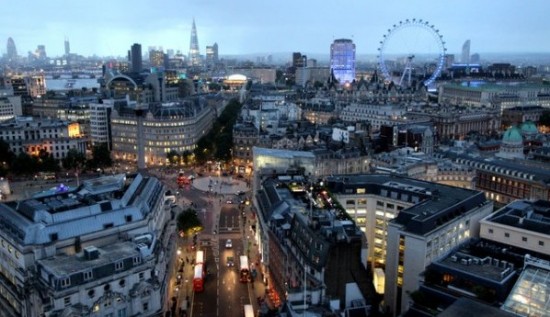 View of London - Photo by Christine Matthews
About ULI

The Urban Land Institute (ULI) is a non-profit research and education organization supported by its members. Founded in Chicago in 1936, the institute now has over 30,000 members in 95 countries worldwide, representing the entire spectrum of land use and real estate development disciplines and working in private enterprise and public service.