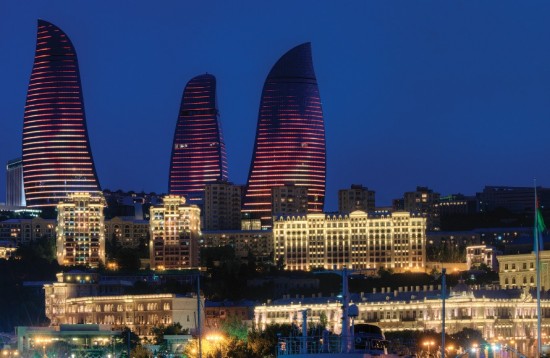 Baku Flame Towers ©DIA Holding
1. Baku's Eternal Flame
The Flame Towers in Baku is a mixed-use development with residential, hotel, retail and office components, completely covered in LED luminaires. The three towers incorporate more than 10,000 high-power LEDs, which illuminate the skyline, typically displaying the movement of a fire. By using the spectacular display, the Flame Towers feature a design inspired by the region's history of fire worshipping and outline a high-tech oriented capital city. The colorful installation can be used for special events and programmed to reflect animations or graphics.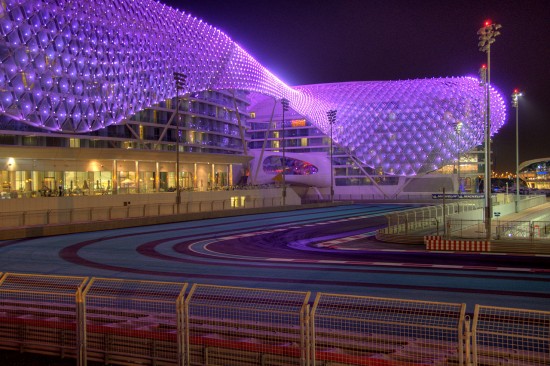 Yas Viceroi Abu Dhabi Hotel©Rob_Alter
2. Abu Dhabi's  F1 muse
The 5-star Yas Viceroi Abu Dhabi Hotel was designed to become an architectural landmark for Abu Dhabi. In order to achieve this status, Yas Viceroi has drawn its inspiration from motor racing, specifically Formula 1, and it has been constructed over a race circuit. A key element of the hotel's elegant aesthetics is the 217 meter Grid-Shell, a glass and steel covering, which incorporates a 5,000 LEDs installation visible from miles away.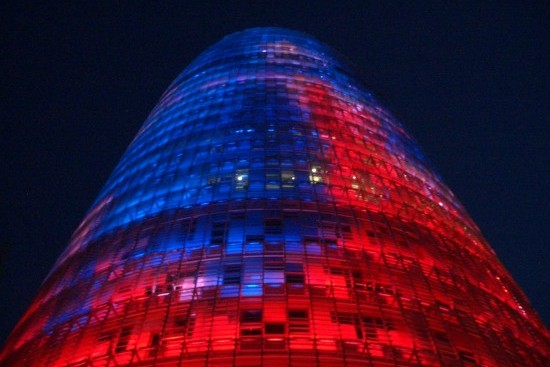 Agbar Tower©Nuria
3. Barcelona's colorful Montserrat
Considered a symbol for Barcelona, the 39-story Agbar Tower (Torre Agbar) is said to have been inspired by nearby Montserrat Mountain. The office project, located at the entrance of Barcelona's technological district, uses an installation of 4,500 LEDs, which are capable to alternate between color displays or images.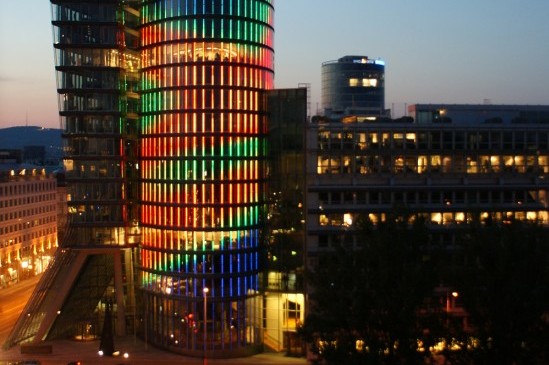 UNIQA Tower©Robb
4. Vienna's shape-shifting illusion
The UNIQA Tower in Vienna is said to mark 'beginning of the latest evolution in LED technology' with its distinctive façade. The 75 meter tall office building is covered in 45,000 LED luminaires programmed to offer shape-shifting illusions through abstract motifs.
The use of LED installations in architecture can be considered a trend which outlines prominent projects and the leap towards global, technology-oriented cities.