Who is Cofinimmo? What is your main direction and focus?
Carbonnelle: We are a listed company since 1993. We became a REIT in 1996 and the company is already almost 30 years old. It was formed by institutional investors, but it currently attracts individual retail shareholders too. Today, probably close to 30% of our investor base is retail. We started with offices only because we are based in Belgium and Brussels is the capital of Europe. We have a fairly large office sector in Brussels with a strong growth over the years. But we also saw that there was a tendency of over-investment in the office sector in Brussels and that is why in 2005 we decided to diversify.
Today, a little under 50% of our total assets are located in the Brussels office market. We have two other sectors; one healthcare properties; there we are riding on the back of demographic trends, which bring more people to specialized institutions. We started with Belgium and today we also have presence in France with nursing homes and other types of healthcare facilities. Additionally, we recently acquired an orthopedic clinic in the Netherlands, nearby Amsterdam.
In that way, we think we are addressing a segment of the real estate market that was under-represented, at least in the listed sector. We find long cash flows with a level of initial yield, which is in line with what we found in offices. So, we keep the profile of risk relatively low with a decent yield.
Our portfolio of healthcare properties in Belgium and France is valued around 6.25% cap rate. We still have the possibility to increase our investment through a €150 million pipeline of pre-let, newly built nursing homes to be delivered in the coming three years. So, within three years we should have 120 different sites; in value terms two-thirds are in Belgium and one-third is in France. What is important in this segment are the operators. They have signed long-lease contracts with us - 27 years for the Belgian assets and 12 years for the French assets. We have eight important operators split between France and Belgium and we will follow them as clients for this side of the business in the coming years.
The other diversification sector is more opportunistic; it is sale-and-leaseback transactions for distribution networks. Distribution networks mean small assets that come as a portfolio to us and that we lease back to an operating company, which uses them to distribute products or services.
We currently have two transactions in our books; one is the major brewer AB Inbev, which originated in Belgium. We have their whole portfolio in Belgium and the Netherlands. This was a €400 million transaction and we have a 23-year lease with them. The second network that we own is quite different as to the use but also similar in that it is small buildings relatively scattered. It's the insurance branches of MAAF, which is part of the Covéa Group, a major insurer in France.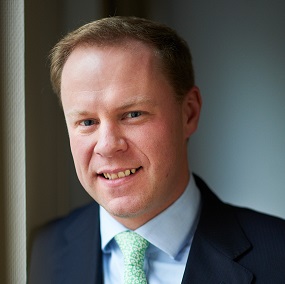 Hellemans: The MAAF transaction was interesting for us as we found the characteristics we liked in the portfolio, meaning granularity of the assets and a very good signature, which is very important in terms of credit risk. So we have signed a partnership with this company. There is an average lease length of nine years, which is quite long. We have the conviction that the use of distributing products for the insurance company goes through the existence of these branches in France. The e-commerce is very limited - it's mainly for information but not for dealing or selling product in the insurance sector.
This is quite an interesting and different type of play. I guess that in this case you need to believe in the company.
Hellemans: You have to believe in the business and to have the confidence that their distribution process in the medium to long-term will still be based on the existence of these branches and will not go via e-commerce. You have to think about the business behind the assets.
Is that what sets you out from your competitors?
Carbonnelle: Back in 2005, I was told by an investor that we were an excellent company but in a bad street, because the Belgian office market was already weakened in terms of rental prices. So, with the Board we decided that we want to set foot in a good street that doesn't have too many competitors. That is why we targeted these rather specialized real estate segments.
We have nevertheless continued to be very active in the office market in Brussels. We believe in the long-term value of that market. We have divested, but we have also looked at the possibility to convert certain office facilities for other uses. We are currently running two projects to convert office buildings into residential space - apartments, which we will sell, and we also extended the office sector to public-private partnerships in Belgium.
Hellemans: Our first transaction was the Court of Justice in Antwerp and we were the only property company offering a price for the premises. Since then, we have done other deals for a fire station and a police station. We recently started the construction works of a prison. We have the ability and team inside the company to build these kinds of assets. In the long run, we might have similar deals in the public healthcare sector.
Will you also be looking at other countries such as Italy, where there is going to be a huge opportunity in government properties?
Carbonnelle: In terms of human resources we are a relatively small company - we have 109 people working exclusively for us. We also have a good knowledge of the regulatory environment in three jurisdictions - Belgium, France and Netherlands. Going into other markets means not only identifying opportunities in terms of real estate, but also learning how to approach a structure that would fit our structure in Belgium for the long term. We like to be in markets where there is a REIT regime - Belgium, France and the Netherlands have REIT regime, so we would prefer these geographies.
What will be your focus in the coming two or three years?
Hellemans: I think that in the next two-three years we will depend on financial resources more than on anything else. We were able to refinance €320 million of loans during the first half of this year. Our total loan portfolio is €2 billion. But that is not enough; we also need to have more capital resources and equity resources. We want to grow the company and that is very costly nowadays.
During the past 12 or 14 years, since the two of us are in the company, Cofinimmo has always been able to issue new equity nearly every year. Regarding assets, we have seen a lot of opportunities in the categories we mentioned, which could be valid provided of course we can buy them at a price that fits with our risk-return profile.